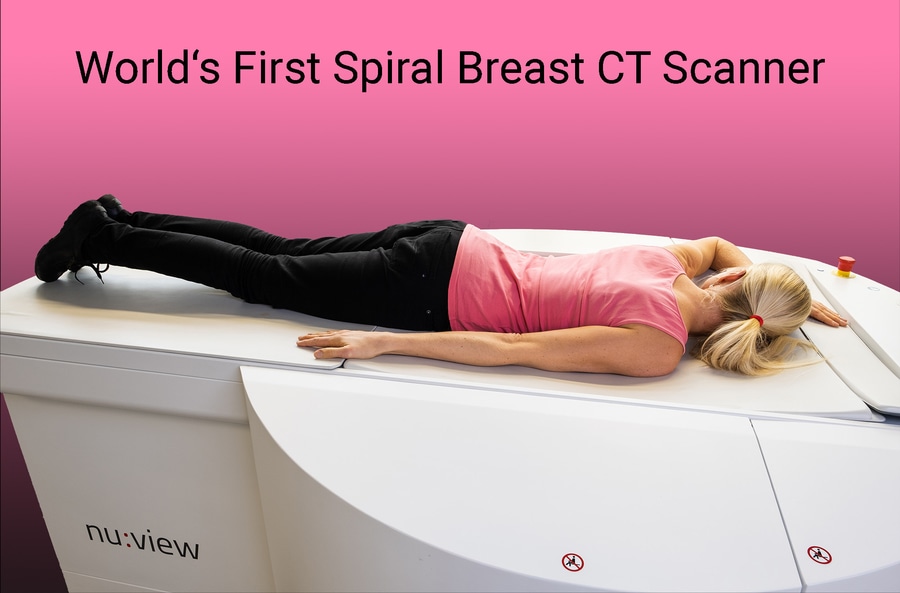 #

Product Trends
The World´s first spiral breast ct scanner
Discover more about nu:view
nu:view is the world's first breast CT scanner to use spiral CT technology.
For the first time, a CT scanner makes it possible to acquire images of the breast in a single scan in true 3D without superimposition and without compression.
What sets nu:view apart is the excellent image resolution coupled with low radiation dose and short scan times.
Developed with the highest level of patient comfort in mind, nu:view allows for the patient to lie prone on the scanner table during the examination process, with the breast to be examined conveniently placed into the aperture. No compression is applied — making the entire process pain-free and helping that little extra for patients to feel reassured.