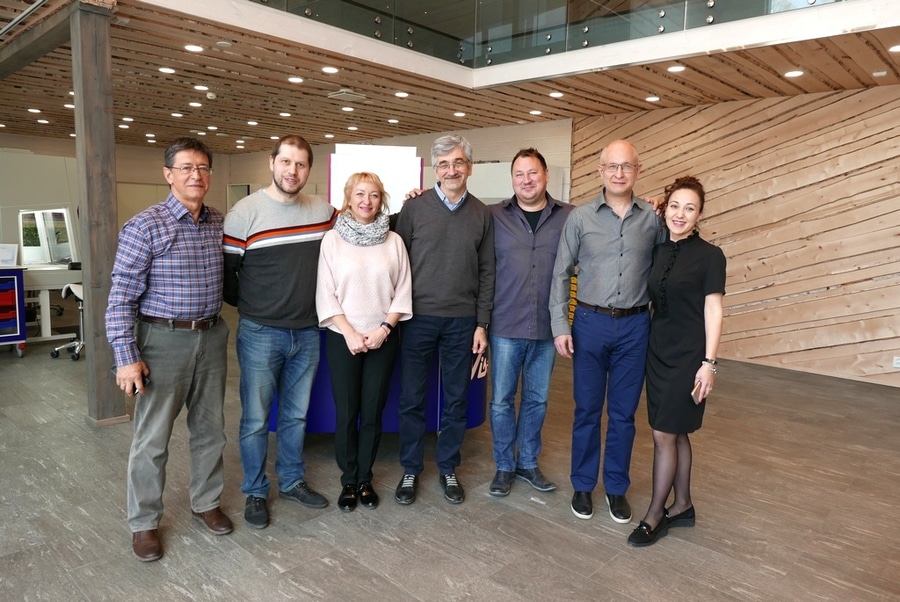 #

People
LAMSYSTEMS Business Visit to Finland
LAMSYSTEMS representatives visited Visu Kaluste Oy company that is an authorized distributor of LAMSYSTEMS products in Finland since 2017.
Back at home, Visu Kaluste Oy is a well-known leading manufacturer of high-quality laboratory furniture and exhaust hoods. The business visit that lasted from May 7 to 9, 2019 aimed at getting acquainted with manufacturing facilities of the Finnish company and discussing further development of cooperation.
The representatives of Visu Kaluste Oy shared the history of their company, told about their structure and areas of activities and demonstrated their workshops. During the round table discussion, the participants were able to share their manufacturing experience and cooperation plans.
Our Finnish partners reaffirmed their intent to further promote LAMSYSTEMS products. They also pointed out that their clients highlight the functionality and reliable quality of our cabinets comparing to their foreign analogues.
In the coming days, the representatives of Visu Kaluste Oy are going to visit LAMSYSTEMS to pass the training on the maintenance and service of LAMSYSTEMS biological safety cabinets.
LAMSYSTEMS would like to thank the management of Visu Kaluste Oy for their hospitality and cooperation.