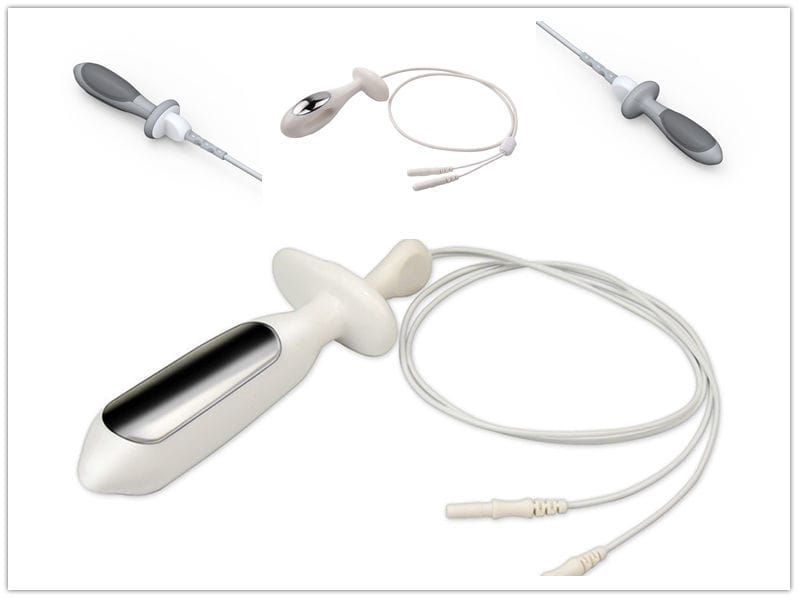 #

Product Trends
The manufacturer of pelvic floor rehabilitation probe is the first choice
The manufacturer of pelvic floor rehabilitation probe is the first choice
We know that the pelvic floor rehabilitation probe is used together with the pelvic floor rehabilitation therapeutic instrument or EMG biofeedback instrument host to deliver the patient's body surface electrical stimulation signal and pelvic floor EMG signal, which is mainly used to improve the patient's pelvic floor muscle problems.
There are many pelvic floor rehabilitation therapeutic instruments, so how to choose more pelvic floor rehabilitation probes?
According to the understanding of patients in major rehabilitation institutions and ergonomic design, Shenzhen midelian Medical Electronics Co., Ltd. designs various pelvic floor rehabilitation probes, which can be compatible with various hosts to achieve the physiotherapeutic effect of repairing muscle elasticity.
[product characteristics]
1. It is suitable for female patients with pelvic floor muscle relaxation. It can be used by single patient at one time to avoid cross infection;
2. Large area electrode piece, larger contact area, more stable and reliable courier signal;
3. The electrode is integrally formed and the probe surface is designed with smooth curved surface to reduce the discomfort of patients;
4. The flexible soft rubber handle can not only easily place and take out the electrode, but also easily bend and cling to the skin during use, so as to protect privacy and avoid embarrassment;
5. TPU wire cover is durable, double shielding design and anti-interference. OEM and ODM are welcome.
Since its establishment in 2004, Medlinket has been focusing on the R & D, design and manufacturing of medical cable components and sensors. At present, the pelvic floor rehabilitation probe series products have been applied to major rehabilitation institutions. After years of clinical market verification, Medlinket pelvic floor rehabilitation probe can better serve pelvic floor rehabilitation patients. Medlinket, as a manufacturer of pelvic floor rehabilitation probe, will always adhere to the supremacy of product quality and meet the needs of all customers with high standards.