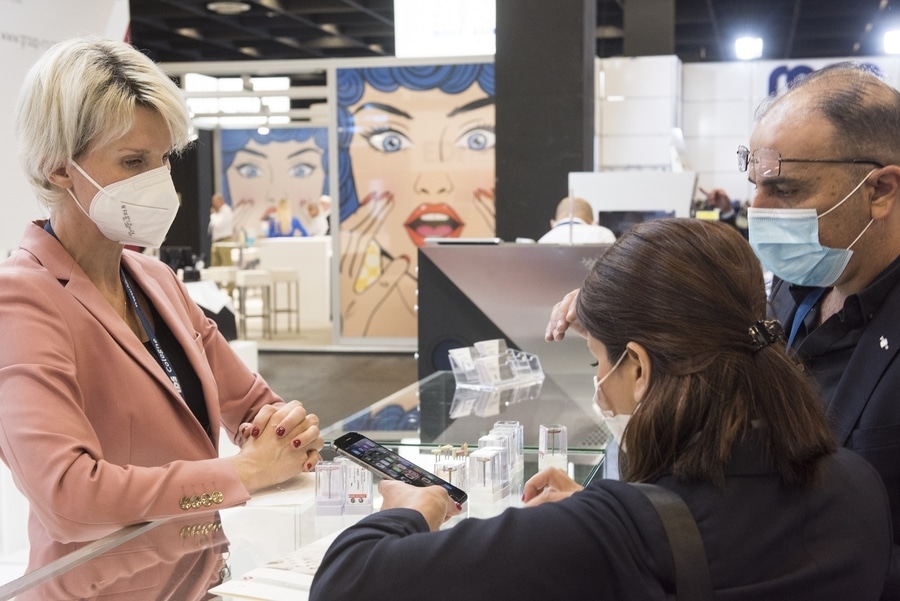 #

Product Trends
IDS: A Focus on the Latest Innovations in Dental Implants
The topic of dental implants was widely discussed at the International Dental Show (IDS) 2021 in Cologne, where the latest procedures and high-tech innovations were showcased. Products and techniques designed to protect the bone and prevent infection and inflammation were highlighted, together with systems created to make implantation swift and trouble-free for surgeons.
The Korea Dental Implant (KDI) Inc presented its SLOCK implant system, which comprises an innovative dual taper design and locking feature to increase the long-term stability of the implant. Agisae Kim, CFO and co-founder, explained the concept was conceived by CEO Dr Young Jae Kim.
She said:
"He has experience of over 20,000 surgery cases, and based on his own experiences he found issues with certain brands. These included sinking issues, as well as fixture fracture and odor problems."
Minimizing Potential Problems
She described the company's innovative Torx ++ system, which has three main benefits: high primary stability because of its design and connections, zero screw loosening and a nanoSLA (stereolithography) surface treatment. SLA has been recognized as a pioneering surface treatment as it has the same rough surface as bone, which offers fast and strong binding with a high success rate.
She explained:
"All our implants have a surface treatment of nanoSLA as this really helps with osseointegration. The Torx ++ has a hybrid taper body design with progressive treading. Our implant is not only designed for surgeons with high experience but also for novice surgeons; this means more patients can be treated.
It has a flat apex design, which means we minimize the perforation of the Schneiderian membrane [the membranous lining of the sinus cavity] and our connection has zero tolerance for rotation. Even after a couple of years, there is no micromovement, no sinking, no bone loss and no odor."
She added:
"SLOCK was designed to ensure no implant fracture—once a patient has to go through implant fracture the repercussions of having to deal with all the failed implants are very stressful."
Smooth Insertion
ACH Medical Co, also based in Korea, introduced its G-Diff and IB implant systems, which use fixtures with tapered bodies to allow the compressive load to be transferred to the apex of the implant, offering high stability even in soft bone.
These fixtures also have an SLA surface treatment and feature a blade-cutting edge, which allows smooth insertion with minimal bone destruction. They have a rounded implant apex to reduce the risk of bone perforation.
Maximum Flexibility
Francois Hartmann, head of customer support at the German company Dentaurum GmbH, spoke about the company's safe solutions for high-quality natural-looking full ceramic implants. He presented the tioLogic TWINFIT, designed to provide maximum flexibility via its one implant and two connector geometries.
He explained:
"This offers the possibility of an abutment switch, giving more choice and maximizing flexibility. Conical and platform geometries can be combined. It offers all the variants you could imagine for prosthetic restorations, whether they are fixed, operator-removable or removable. It covers all needs and works with both analogue and digital production of frames."