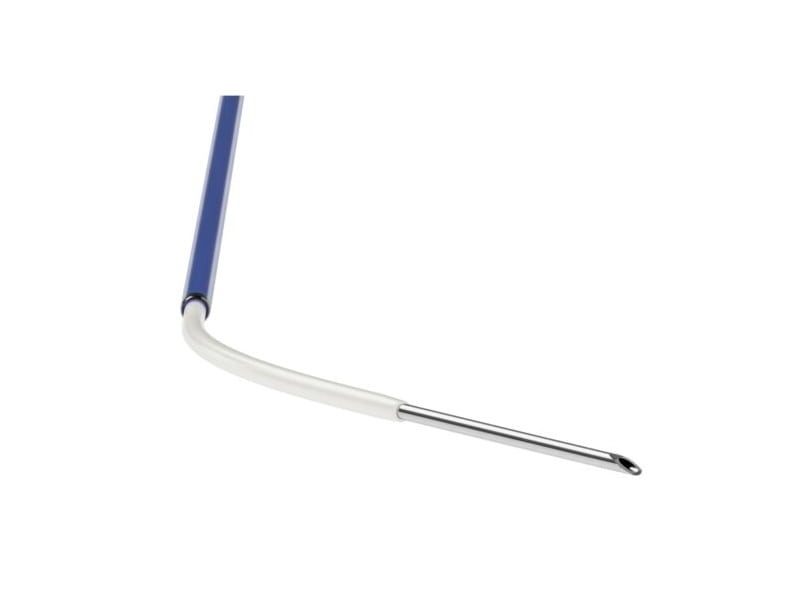 #

Product Trends
Argon Medical launches Traveler portal vein access series
Argon Medical, a leading provider of device solutions for interventional radiology (IR), vascular surgery, interventional cardiology, and oncology, introduces the Traveler portal vein access series as the newest addition to its portal vein access product portfolio.
The product line is designed to meet the needs of physicians accessing the portal vein through the liver during transjugular intrahepatic portosystemic shunt (TIPS) procedures. Traveler supplements Argon's 2021 launch of Scorpion, which also supports TIPS procedures.
Traveler is designed to improve component visualisation and durability, which are common challenges of the TIPS procedure. "Several innovative features of the Traveler set make it easier to access the portal vein compared to other sets on the market. Firstly, the metal cannula is very robust, and the shaping tool allows it to be curved to great degrees without compromising component integrity. Secondly, the puncture needle is longer and seems sharper, making it easier to pass through severely fibrotic liver parenchyma and reach the portal vein, even when there is very distorted anatomy" said Donna D'Souza, an interventional radiologist at the University of Minnesota (Minneapolis, USA).
"Our mission is to improve the lives of patients and caregivers through the innovation, manufacturing, and delivery of best-in-class medical devices. Thus, we were compelled to act when we identified an opportunity to simplify complex portal vein access procedures for our customers. We are excited to launch our new Traveler products for this purpose and see the positive impact they have on portal access procedures and outcomes in accordance with our mission," said George Leondis, president and CEO of Argon Medical.
The Traveler Series, which includes Traveler 16, Traveler 21, and Traveler 38, is now available in the USA and Canada.