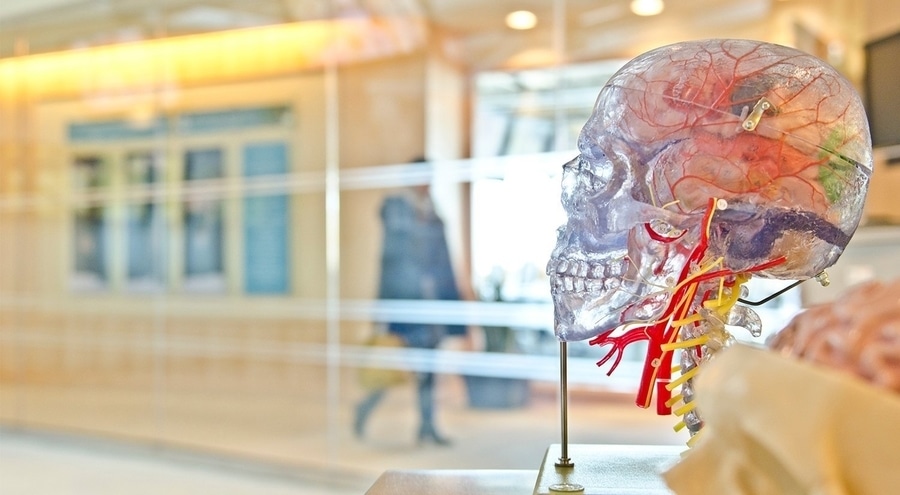 #

Trade Shows & Events
ADDITIV Medical World Will Explore the Intersection of Healthcare and 3D Printing
After the success of our previous ADDITIV virtual events, which have brought together additive manufacturing professionals with key players in different industries, we are back once again.
This time, join us on June 6th for ADDITIV Medical World, a half-day virtual event dedicated to bringing together the 3D printing and medical sectors. Along with ADDITIV Medical World's sponsor, Prodways, as well as our partners SPE, SPE Additive Manufacturing, IAM3DHUB, ASTM International, ASME and AMGTA, we will be welcoming an expected 500+ attendees to a day full of panel discussions, workshops and of course networking. Register for free to attend!
3D printing is hardly new in the medical industry. In fact, the global medical devices market alone was valued at about $2.55 billion in 2022 according to Straits Research, and will grow at a CAGR of 16.1% reaching about $9.79 billion by 2031. And of course, medical devices are not the only application for medical 3D printing. Additive manufacturing is already being used in everything from dentistry to actually helping plan complicated surgeries, and these applications will only grow in coming years, especially as technologies like bioprinting continues to mature. That is why events like ADDITIV Medical World are so critical. Through these, companies working in additive manufacturing and those in the healthcare sector are able to come together to exchange, discuss and learn.
Filippos Voulpiotis, Chief Business Officer of 3Dnatives explains, "The ever evolving healthcare sector is always integrating new ways to improve its solutions. Over the years, additive manufacturing applications have been introduced, integrated, and are now the norm in many cases. The unique added value of 3D printing parts, from implants and prosthetics to surgical tools and hearing aids, is evident when you see how many 3D printed parts are used! It is our mission at ADDITIV and 3Dnatives to bring our audiences to the forefront of innovation, allowing them to get informed from top industry professionals and interact with like-minded people. ADDITIV events are all about value exchange and industry progress. We are very proud and happy to welcome any professional interested in additive manufacturing in the medical sector on June 6th!"
What Can You Expect at ADDITIV Medical World?
But what exactly will we be covering at the event? With the workshops and panel discussions, especially, our speakers will delve into the different ways that 3D printing is being used in healthcare. The three panels will allow discussions between experts in the field, covering everything from the status of 3D printing in dentistry to how 3D technologies can be used to revolutionize customized medical devices, like prosthetics or implants, as well as how additive manufacturing will transform the future of hospital care. Meanwhile, in the workshops, come learn about bioprinting, best practices in certification in medical 3D printing and even the best materials. You can find out more in the agenda HERE.
We are especially excited to welcome a number of distinguished speakers from major players in the field including the Mayo Clinic, ASTM International, Field Ready, Korthotics and Durham University. One, Alban D'Halluin, the CEO of Prodways, who will be speaking on the panel about 3D printing in dentistry, explains why it is important for attendees to learn more about the role of 3D printing in healthcare. He commented, "3D printing is essential to the medical sector for a countless number of reasons and will continue to be more and more used. In short, the digitization of medical care allows for repeatability, predictability and better treatment. It is very important to connect the capability of additive manufacturing with the care providers (doctors, clinics, labs). The key is to offer the proper end product to the patient, and for this the entire value chain need to collaborate to deliver the best solution. Not all doctors have the same needs, not all 3D printers have the same performance. I am excited to spread the word about what additive can do and make it happen faster." If you are interested in attending, you can register for free for ADDITIV Medical World HERE or find out more on the website HERE.