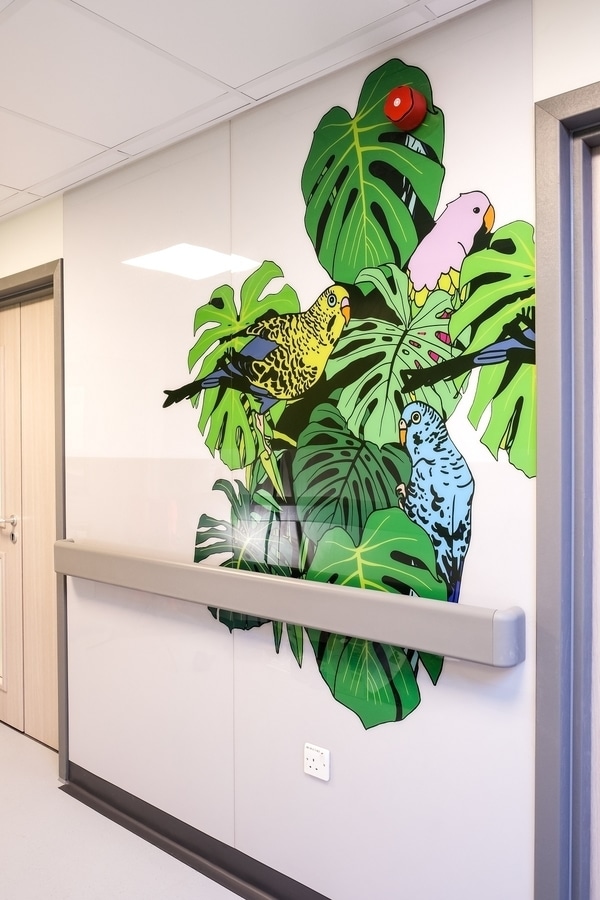 #

Industry News
Yeoman Shield Protects with Style at New Dental Facility
When Leeds Teaching Hospitals NHS Trust earlier this year approved capital funding to convert a disused area of Chapel Allerton Hospital into a new dental facility, they engaged with Yeoman Shield wall & door protection specialists to provide durable yet attractive wall protection that would achieve the interior fit-out brief.
The project was managed by The Leeds Teaching Hospitals NHS Trust, Bridger Carr Architects and main contractor Bermar Building Co. Ltd., with Yeoman Shield supplying and installing the wall protection elements.
The unit will have amenities to accommodate a 13 - chair dental facility for the provision of dental treatment for adults and children with the flexibility to be used for student training as part of the link with Leeds University School of Dentistry.
Due to the mixed use of the new unit the project team were keen to provide an environment that would be suitable for all users and uses.
The project required an attractive yet durable interior design that contributed to the wellbeing of both service users and staff members alike.
In the waiting and corridor areas, which would experience heavy footfall and require wall protection, it was important to create a décor that was not sterile and cold but one that would create a calm soothing environment for clients who may become nervous before their dental treatment.
Yeoman Shield, along with providing standard FalmouthEx wall protection panels in mid- grey and contrasting Guardian Handrails, supplied and installed Imagery panels that had specifically chosen designs reverse printed on to clear protection panels.
The artwork was chosen with both adults and children in mind and, with collaboration between all involved, Yeoman Shield were able to deliver a finished product that showed the artwork in perfect colours, definition and quality.
Designs included playful birds, cheerful flora and fauna along with calming green hues of forestry and foliage.
The reverse method of printing for the protection panels served to shield the decorative design from any impact damage with the smooth surface being conducive to thorough cleaning, maintaining high hygiene standards without detriment to the colourful images.
For more information on Yeoman Shield Imagery panels or any other of the wall & door protection products available go to www.yeomanshield.com or call 0113 279 5854.