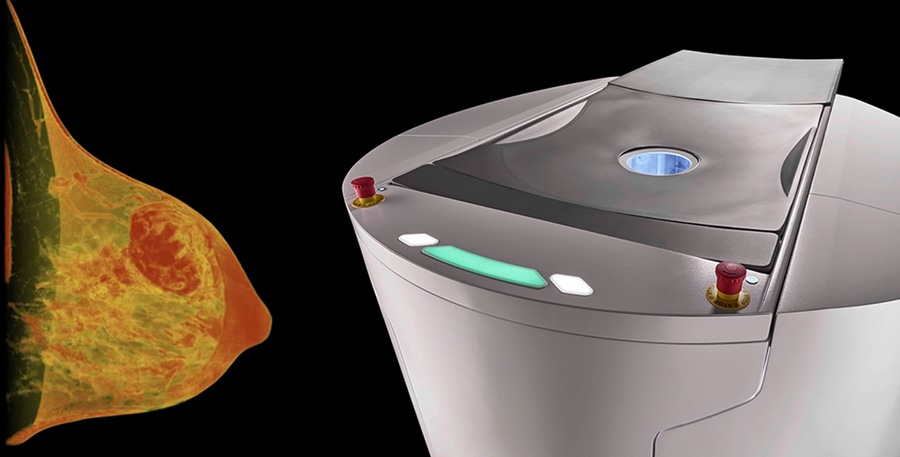 #

Product Trends
nu:view – World Class Technology in Breast Imaging
Discover true isotropic 3D resolution
nu:view, the world's first breast CT scanner to use spiral CT technology, provides images of the female breast in true isotropic 3D resolution. This excellent image resolution plus short scan times at low dose, combine the benefits of conventional modalities whilst minimizing their drawbacks.
Developed with the highest level of patient comfort in mind, nu:view allows the patient to lie prone on the scanner table during the examination process, with the breast to be examined conveniently placed into the aperture. No compression is applied — making the entire process pain-free and helping that little extra for patients to feel reassured in a situation that is generally perceived as highly distressing.
Even patients with dense breast tissue or patients with implants are able to experience the comfort, convenience, and peace of mind nu:view offers.
Visit https://www.ab-ct.com/nuview/ and discover more about nu:view.