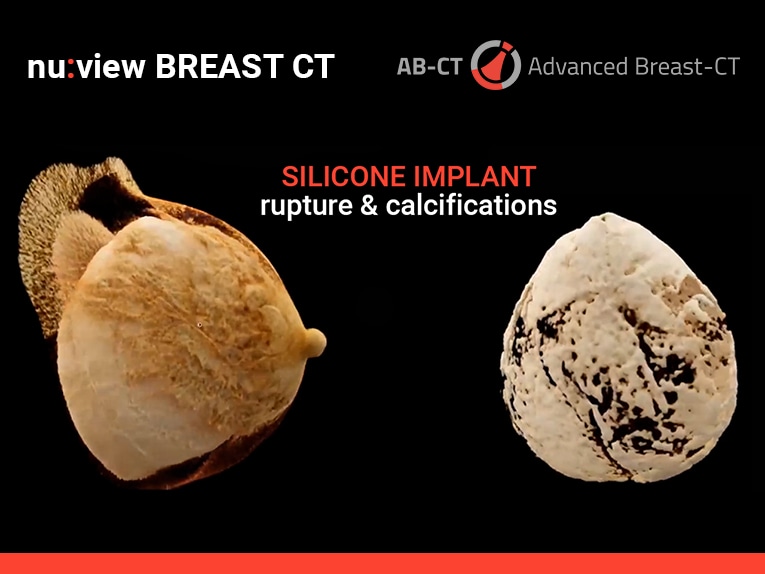 #

Product Trends
Clinical case: Silicone Implant
20-year-old implant with massive calcifications and rupture
Impressive breast CT video of a 20-year-old breast implant with massive calcifications and a big rupture, covered by calcifications on the upper outer quadrant of the breast.
The glandular tissue is perfectly examined. There is no tumor. Mammography was not possible due to the compression of the breast, which would have resulted in a complete rupture of the implant. Even MRI was no alternative because of a pacemaker on the left side of the chest wall.
Breast CT clearly demonstrates its potential.
Click on "more information" to get to the video!