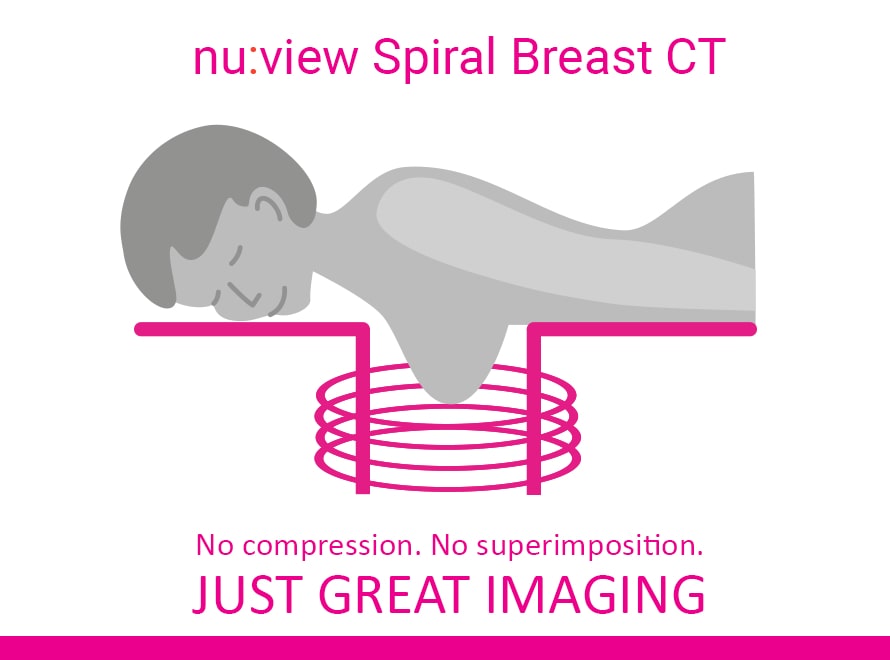 #

Product Trends
nu:view breast CT Scanner
Pain-free diagnostic device for the female breast
nu:view breast-CT scanner provides a new kind of diagnostics of the female breast. It generates real 3D images: pain-free, fast and with low radiation dose in the range of mammograms.
During image acquisition, the patient lies prone on the scanner table with the breast conveniently placed into the opening of the table. The breast remains in its natural shape and is not compressed. The entire examination process takes only a few minutes - the scan itself takes 7-12 seconds.
Visit our Youtube Channel and have a look at nu:view breast-CT in action with the first patient to be scanned at DIE RADILOGEN in Regensburg/Germany.