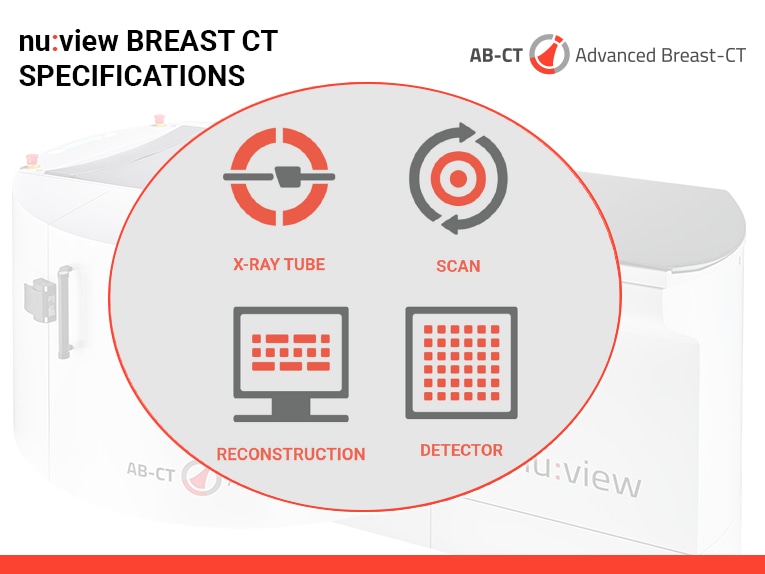 #

Product Trends
What makes nu:view breast CT such a High Tech Device?
nu:view specifications
With nu:view, we developed a disruptive technology, Made in Germany.
1. Detector
nu:view breast CT is the world´s first scanner to use single photon counting technology. As the X-ray photons are getting directly converted into an electrical energy we do avoid "scintillation blur" and do create images at highest resolution. Furthermore, the very sensitive detector material (CdTe) in combination with the curved shape of the detector helps to lower the dose and increase the dose efficiency.
2. Scan
A scan is done within 12 seconds maximum and on every 360° rotation we acquire up to 2000 image projections. Can you imagine up to 12,000 images and no compression!
3. Reconstruction
Real 3D images with fully isotropic resolution and voxel size of 150 micron – radiologist do love this kind of images!
4. X-Ray Tube
With a particularly small focal spot size of only 0.3 (IEC60336), this X-ray tube enables the acquisition of images with very high resolution.