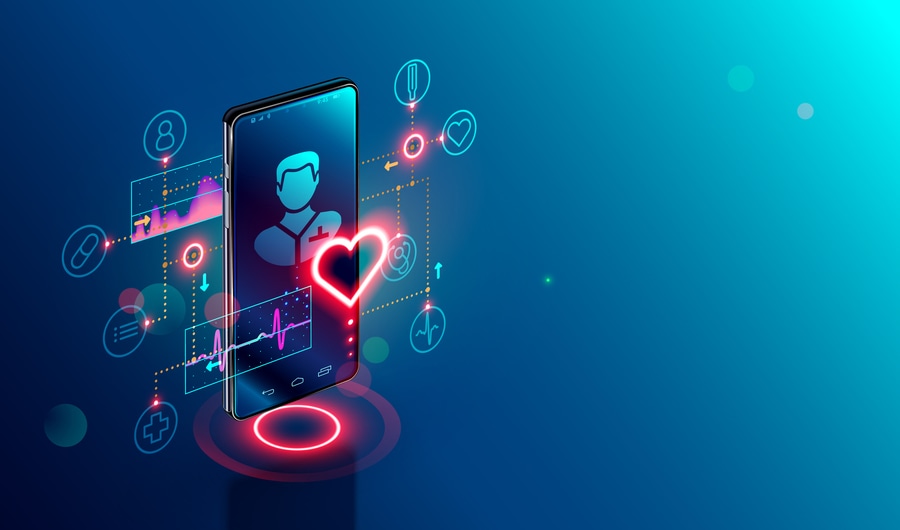 #

Trade Shows & Events
Virtual MEDICA: TOP3 IoMT Techpreneurs 2020
Three pioneering Internet of Medical Things (IoMT) solutions have scooped up first place at the virtual.MEDICA + virtual.COMPAMED event this year.
French companies BeFC and PKvitality were chosen to draw equal first place with Germany-based inContAlert to become the TOP3 Internet of Medical Things Techpreneurs 2020 in the 12th Healthcare Innovation World Cup. The three entrants were chosen from among 12 finalists, all highly sophisticated, innovative "techpreneurs," explained Christian Stammel, founder and CEO of WT Wearable Technologies AG, and presenter of the awards.
Speaking at the virtual award ceremony this week, he said he had never had a situation before where three finalists were chosen to be joint winners. He added:
"But we have three companies which have exactly the same scores. As such, all three will be represented at MEDICA next year in one booth in the Wearable Technologies pavilion. Congratulations to all of them."
Glucose Monitoring
PKvitality won the award for its K'Watch, a continuous glucose monitoring smartwatch, which tracks the wearer's glucose levels throughout the day and night, removing the need for painful blood tests.
Wearers can check their sugar levels discreetly by glancing at the device; glucose trends and history graphs map their levels and help them improve control. Featuring a disposable "K'apsul" with an array of micro-points and biosensor, the glucose is measured painlessly through the skin. The wearer is alerted to sugar highs and lows through discreet alerts and can program the device so family members or friends are also notified.
Fuelling Medical Devices
BeFC won for its sustainable, paper-based energy source for low-power connected, disposable medical devices, with sensors activated by water, sweat, saliva, blood or urine.
Developed to be fuel cells to power cardiac pacemakers, insulin pumps and digital pregnancy tests, some of the devices can store data and connect to WiFi. The miniature batteries are based solely on paper and enzymes, they contain no metals or lithium and pose no risk of combustion. They also reduce the cost of recycling and minimize environmental impact.
Digital Bladder Monitoring
A wearable system for non-invasive measurement of the urinary bladder filling level from inContAlert also impressed the judges.
This device is intended for those with neurogenic bladders who suffer uncontrolled loss of urine and the risk of backflow to the kidneys. The system measures and digitalizes the filling level of the bladder and sends an alert to the smartphone of the user when it becomes too high. The bladder can also be tracked by healthcare or medical staff who might need to catheterize patients. The idea is to improve the lifestyle of those with bladder conditions and to reduce the need for catheterization.
The three winners will all go on to receive significant support in order to advance their IoMT solutions on the market, said Mr Stammel. In addition to the free exhibition space at the MEDICA WT Wearable Technologies Show in 2021, they are now expected to attract interest from the leading global health and med tech experts, as well as investors.